There is nothing more fun than hiking and beer trips, the friends, the fun, the beer, and the tours. There are many beer walks and tours to go around, but here are the top five of 2017, in the bay area.
1) The Santa Rosa Beer Walk : Located in Santa Rosa, this beer walk is everything you can imagine. Within a mile of the walk you can reach many different places.
2) The Beer Walk of San Jose: Located in San Jose, this beer walk is considered one of the top beer walks and tours. This walk is all bout the community, all proceeds go to different causes, and the people that are brought together are out to meet new people and friends.
3) The Brew Bus of Tampa Bay: This is one of the funnest brew tours and quite different from others. Basically, you load on a bus and drive to the many breweries Tampa Bay has to offer. There are so many that you will never be disappointed.
4) San Francisco on Tap Tours: This is one of the tours that offer the option of a private tour, and gives you the chance to actually talk to one of the brewers. The samples of beer they give are plenty and the experience is more personalized.
5) Bay Area Brewery Tours: This is a very nice brewery tour and is located in the San Francisco area as well. It is so convenient and there are options for private or public tours. Whats better is you have a driver and don't have to worry about how much you drink at the many brewery stops you will visit.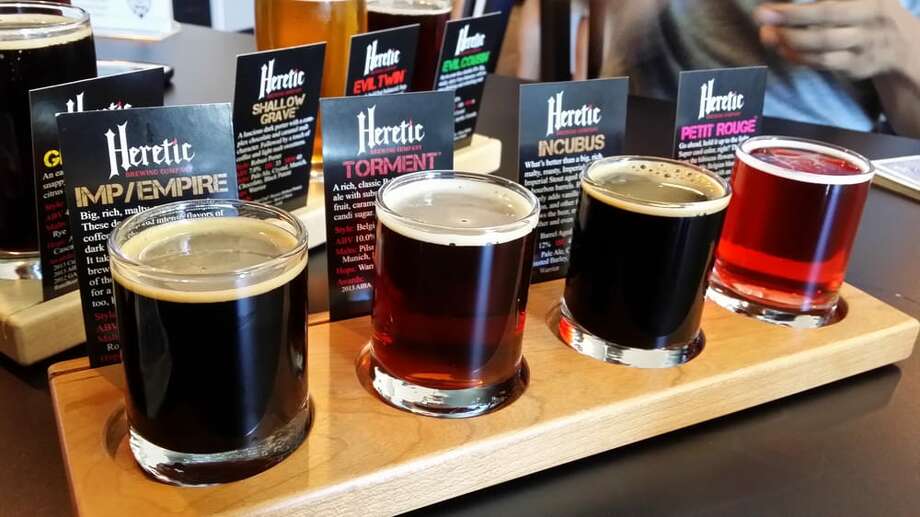 Over all for hiking & beer trips, you have many options. Bay areas offer a better range of breweries and also offer transportation for pick ups and drop offs. People can go private and just have a few close friends or family join them, or they can go public and enjoy the breweries with a diverse range of people who share their interests. Breweries have become very popular and the amount of people going to them have increased over the years. Breweries offer the people who love beer to really see what the business is all about. From making all different flavors and different brands, visitors will be able to try many of the different options of beer there really are. The best part about tours and walks are that people can lay back and have a great time and fun experience, at many different kinds of places. For the best breweries of 2017 the list that was provided are surely the top ones that are around. Being involved in the tasting and trying of different beers through breweries, visitors will find their own acquired taste and maybe pick up a new favorite type or style of beer. To have a great time and not worry about how much you should be drinking, if driving the walking and bus tours are great options.